FEATURED JOB ADVERTISEMENTS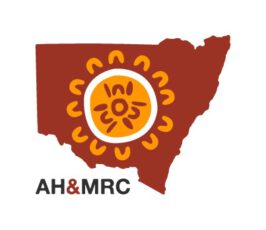 Full-time Aboriginal Health Worker 12mth Traineeships
Multiple opportunities across different NSW AHMRC locations
Qualification to be undertaken as part of the Traineeship is a Certificate IV in Aboriginal and Torres Strait Islander Primary Health Care
The Aboriginal Health & Medical Research Council (AH&MRC) assists the Aboriginal Community Controlled Health Services (ACCHSs) across NSW to ensure they have access to an adequately resourced and skilled workforce to provide high-quality health care services for Aboriginal communities.
What is an Aboriginal Health Worker?
The role of the Aboriginal Health Workers is crucial to improving health outcomes of Aboriginal and Torres Strait Islander people. They play a vital role in the primary health care workforce, providing practical and primary care for individuals, families and community groups.
Although Aboriginal Health Worker roles are diverse, an analysis of these roles by Health Workforce Australia has identified that all Aboriginal Health Workers have the following core competencies that are universal across Australia:
The provision of Aboriginal primary health care
Cultural security and safety
Disease prevention and health promotion
Local community knowledge
A holistic approach to health care.
Placement
Trainees will be required to undertake supervised and supported workplace placements, 5 days a week at their Host employer's site.
To obtain an application package and for details on how to apply, please email traineeship@aes.org.au
For general enquiries, please contact Ashleigh Knight on 0409 702 927
Closing Date for applications is Friday 20 May 2022 (AEST or Sydney Time)