FEATURED JOB ADVERTISEMENTS
Domestic Violence Community Worker
Employer: Welfare Rights Centre NSW
Work Type/s: Part time (3 days per week)/Temporary (Two years)
Classification/s: Community Worker, Social Worker
Sector/s: Not For Profit (NFP)
Location: Surry Hills, Sydney, with potential to work from home
Remuneration: Grade 5 $93339.53 – $97563.18 pro rata (commensurate with qualifications and experience) as per WRC Enterprise Agreement plus annual leave, superannuation 10.5%, and access to salary sacrificing arrangements
Applications close: 9 am, Monday 7 February 2022
The Welfare Rights Centre is recruiting for a Domestic Violence Community Worker. The position is three days per week for a fixed term of two years.
Being a woman is considered a genuine occupational qualification for this position under s.31 of the Anti-Discrimination Act 1977 (NSW).
Your role will be to contribute to the Welfare Rights Centre's casework practice through the provision of non-legal support services to clients who are experiencing or at risk of domestic violence, to assist with safety planning, and access to community support services. The Domestic Violence Community Worker will also work with the Centre's solicitors in advising clients and implementing legal advice.
We're looking for a woman who has at least 3 years' experience working with people experiencing or at risk of domestic violence.
This is a great opportunity to join a team of committed people, and contribute to our work to enforce the rights of socially and economically disadvantaged people to income support.
Full training will be provided to the right candidate.
You will be supervised by the Principal Solicitor.
Please contact Natalie Ross on (02) 9211 5389 if you have any questions.
Domestic Violence Community Worker PD
Please email adminsupport@welfarerights.org.au the following documents:
Cover letter
Claim for position against the selection criteria
Your CV
Applications which do not address the selection criteria will not be considered.
Applications close by 9 am Monday 7 February 2022, with a view to interview during the week of 14 February 2022.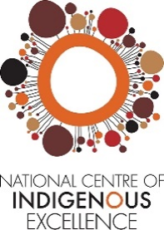 Come join the NCIE Fitness & Aquatics team!
Health and Fitness Team members
NCIE is looking for multiple Health and Fitness members to join their NCIE Fitness team.
Health & Fitness Members are key drivers of excellence and wellbeing in the day-to day life of the NCIE Fitness Community.
You Have:
Cert III and IV in Fitness or similar qualification
Experience designing and delivering safe fitness programming and a variety of Group Fitness classes
Experience coaching one-on-one personal training clients and delivering on their training goals and objectives
Enjoy working in a fun, collaborative and proactive team
Current CPR & First Aid Certificates
Hold a valid Working with Children Check
About NCIE
The National Centre of Indigenous Excellence (NCIE) is built on the land of the Gadigal people of the Eora Nation. NCIE builds capabilities and  creates opportunities by delivering life-changing programs from their heritage-listed facilities in Redfern, Sydney. NCIE values are Excellence, Inclusiveness, Integrity and Growth.
 NCIE offer:
Free on-site gym & pool membership
Awards pay rates and conditions
A supportive, fun working environment with opportunity for training & advancement
A variety of shifts are available from 6am-9pm, their Centre is open 7 days a week.
Aboriginal and Torres Strait Islander people are strongly encouraged to apply.
Apply now, send your CV to hr@ncie.org.au – For more info visit ncie.org.au/about/our-jobs/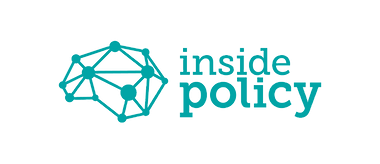 Want to change the world one policy at a time?
Inside Policy are now hiring! 
​Inside Policy are looking for a Project Administrator to join their team, an individual with a flair for managing multiple projects at speed!
Project Administrators at Inside Policy are critical supports to project teams, supporting Project Leads to successfully deliver projects with tight timeframes for their clients. They work across multiple projects, often with different Project Leads, providing logistics support, and managing an array of research tasks with the project team.
The successful Project Administrator will have a minimum of 3 years experience in the provision of support services, love organising, keeping records up to date, checking progress against project schedules, working to deadlines, coordinating others as well as communicating up, down, and across the team and organisation.
If this sounds like the perfect role for you, Inside Policy would love to hear from you.
Please send your resume and cover letter to pauline@insidepolicy.com.au
Click here to download the position description
Closing Date Monday 31 January 2022
Position located in Sydney NSW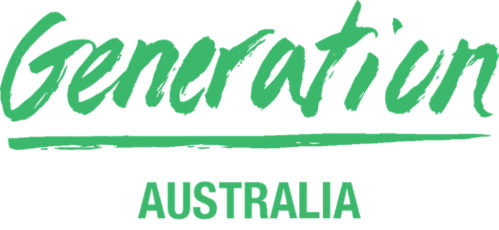 Community Engagement Manager – Sydney or Newcastle
Targeted Role – Aboriginal and or Torres Strait Islander candidates

Generation Australia transforms education to employment systems to prepare, place and support people into life-changing careers that would otherwise be inaccessible. They believe that working closely with First Nations communities is crucial to achieving this mission in Australia. They are committed to supporting Aboriginal and Torres Strait Islander people into Tech, Disability Support and Aged Care roles.
They are seeking a full time/permanent talented Community Engagement Manager to lead this work and establish relationships with First Nations organisations in every state they operate, to ensure they reach and exceed their goal by 2022. This position will also help support their Business Development team more widely in connecting with community organisations and employment service providers to ensure students are connected with their programs.
About you
You are energised at the thought of supporting people into employment
You have experience working closely with First Nations community organisations and establishing meaningful partnerships
You are results driven and comfortable working independently and
You have outstanding interpersonal skills and understand how to build relationships that deliver value to all parties
You are a persuasive communicator and comfortable presenting to executive level and large groups
Most importantly, you believe that everyone deserves the opportunity to have a meaningful, sustainable career
AES are accepting rolling applications NOW with an ASAP start if successful.
How to apply
To find out more information, or to request an application package please contact
Jamie Hardy on email:     talent@aes.org.au      or         Mobile:   0428 523 005


Otis Elevator Company
February 2022 Apprenticeship program – Opportunities in Victoria, Perth, Brisbane and Sydney
Get ready to be 'lifted' to your highest potential!
Otis is the world's largest elevator and escalator manufacturing, installation and service business. They serve customers in over 200 countries and territories around the world and maintain more than 2 million elevators and escalators.
They are proud to be a global team that continues to rise to the challenges of a fast-moving, high-performance company. Together, the people of Otis are creating new ideas and opportunities by collaborating across time zones, geographies and cultures to better serve their customers. Just imagine where you can take your career!
Otis 2022 Apprenticeship intake
Kickstart your career with an apprenticeship at Otis. They are currently seeking 1st/2nd/3rd year apprentices to join them throughout Australia in both Electrician and Mechanical Trades apprenticeships to commence from January 2022. They have opportunities in Sydney, Melbourne, Perth and Brisbane.
You will gain maximum exposure to the business by rotating between the Service and New Equipment businesses throughout the life of your apprenticeship, learning the roles of a lift electrician and mechanic.
Throughout your apprenticeship you will gain exposure to completing the installation, modernisation, repairs and maintenance of escalator, elevators and travelators.
Otis offers training and development programs that are highly regarded both within the elevator industry and beyond. Otis promotes an Equal Employment Opportunity workplace, and we aim to provide a positive introduction to the lift industry for our employees. We have workplace policies, practices and learning to help you thrive and grow in your career. This includes paid tertiary education and training, flexible working (role dependant) and to help working parents manage their caring responsibilities, we offer paid maternity leave.
Otis are committed to creating a diverse and inclusive place to work. We strongly encourage applications from women, and Aboriginal and Torres Strait Islander people.
How to apply
Otis are looking for self-starters with a passion for innovation and a willingness to learn! You will have a minimum of year 10 School Certificate or equivalent and have a keen interest in developing a long-term career in the within the elevator industry.  Previous experience in the elevator industry or with electrical and mechanical apprenticeships will be highly regarded.
Interested?
To find out more information, or to request an application package please contact
Jamie Hardy on email:     talent@aes.org.au      or         Mobile:   0428 523 005
Accepting Applications NOW