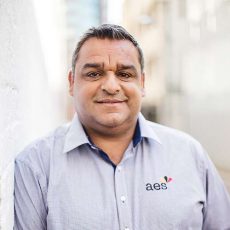 Jason Smith
Mob: Proud descendant of both the Kamilaroi (mother's side) and Widjuri (father's side) people.
Diploma in Management
Position: Executive Director and Senior Manager, Centre of Excellence
Jason has 15 years' experience in the employment and education sector, including extensive experience in working in partnership with Aboriginal communities.
Jason has previously been a board member of the Walhallow Aboriginal Corporation which has responsibilities in the areas of health, CDEP and housing projects. Jason also sits on and has involvement in a number of committees including Headspace – Tamworth, Northern Region Aboriginal Alliance, Greater Northern Skills Development Group, Tamworth Opportunity Hub, New England Region Training Awards and Northern Region Aboriginal Economic Development Committee.
Jason is currently the Senior Manager of AES' Centre of Excellence and has led a major change strategy across the company in enhancing quality service provision and promoting excellence in management and administration.
Jason is a proud family man being married to wife Anna (also a proud Aboriginal woman) and father to son Steven. Jason has grown up in and around the Caroona and Werris Creek area in the North Western region of NSW.
"I am passionate about improving the lives of all Aboriginal and Torres Strait Islander people through employment and education opportunities".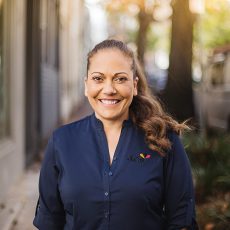 Loretta Roberts
Mob: Descendant of the Wayilwan people of Ngiyampaa country located at Coonamble / Gulargambone / Quambone region of NSW.
Position: Quality Assurance and Systems Manager
Loretta is an experienced manager having worked for more than 10 years' in senior management, business administration and in finance/accounts.
She was born in Dubbo NSW, moved to Sydney with her family at the age of 3 and currently living in Sydney her husband and daughter.
Loretta has been an invaluable member of the AES Senior Leadership Team for a number of years, and started her professional journey at the AES as the Regional Manager for both the Redfern and Campbelltown Regional Offices.
She brings a highly sought-after set of skills in systems development and review, and a talent in project management.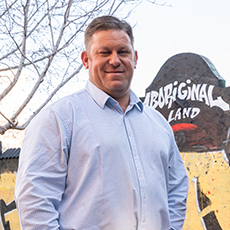 Mark Beetson
Mark Beetson is a proud Kubi Kubi man who also has ties to the Wiradjuri mob in Western NSW, was born in Sydney on the lands of the Wallumedegal clan, and raised in Redcliffe, Qld. Mark eventually found his way back to Sydney where he has built a successful career in the Construction and Infrastructure Sector.
Mark is committed to community development through training and employment, and has also invested in local and regional Aboriginal communities through empowering and inspiring young Aboriginal people through sport and leadership. He is the son of Australian Rugby League Royalty, Artie Beetson.
Mark brings a wealth of knowledge, expertise and wisdom to the AES, having worked extensively for Tier 1 Infrastructure companies such as Baulderstone and Lendlease, specialising in Aboriginal Participation, Consultation and Procurement of Indigenous Businesses. Mark leads a dynamic team of young Aboriginal professionals in the Commercial Business Development Team of the AES providing Transitional Labour Hire, Pre-Employment Programs and consultation on major infrastructure projects subject to Aboriginal Participation and Procurement Policies throughout Australia.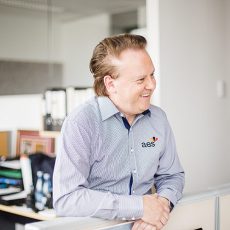 Greg D'Arcy CPA
Position: Manager, Corporate Services
Bachelor of Business, Charles Sturt University
Sydney born and raised, Greg has extensive experience in both Financial and Management Accounting within a variety of industries, ranging from a Residential Housing Company, an Overseas Construction Company to an International Marketing Company.
Greg has been an integral part of the AES senior leadership team for more than 8 years as the Manager of Corporate Services and AES staff financial mentor.
"My greatest professional achievement, is working for this sensational organization, working closely with community, finding careers for all Indigenous Australians.
My contribution, even though small and humble, still makes a difference to improving the quality of many lives."
Greg is the father of one son.