Aboriginal Employment Strategy (AES) is a nation wide enterprise that focuses on empowering First Nations people through a wide variety of career developing initiatives and services.
AES is more than just jobs,
The AES visions is:
 A Career Opportunity for every Indigenous Australian.

For over 25 years AES has successfully led the way in delivering tangible economic and social benefits to Aboriginal people, and to the broader Indigenous community. During our time in operation we've built strong relationships between employers + corporate Australia and Aboriginal people, leaders and communities to secure opportunities that are pathways to economic independence and self-determination for our mob.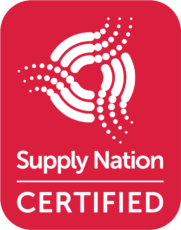 AES offers a unique service to support Aboriginal and Torres Strait Islander people into careers, and walks along with them during their employment journey to provide advice, mentoring and other specialist supports.
AES is an accredited Group Training Organisation. We employ trainees under a training agreement and place them with host employers.
AES designs and delivers high-impact tailored pre-employment programs that provide the required skills, experience and understandings required for someone to be job-ready for a specific role or industry.
AES is the leader in Aboriginal and Torres Strait Islander employment in Australia.  We have a proven track record in sourcing, placing and mentoring Aboriginal people into careers.
AES can provide employers with a diverse range of workforce solutions, including a contingent Aboriginal and Torres Strait Islander workforce.