Employment type and hours: Full Time / 76 hrs per fortnight contract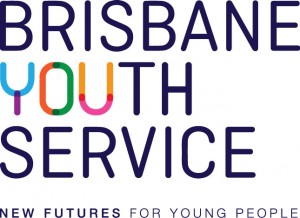 Aboriginal Employment Strategy is working with Brisbane Youth Service to recruit and support two new identified positions. One position is in Fortitude Valley HUB team and the other with BYS' Housing & Tenancy Support team in Carina.
Position title: Intake and Brief Intervention Worker (Identified)
Program/Team: Hub Intake and Intervention Team
Employment type & hours: Full Time / 76 hrs per fortnight contract
Location: Fortitude Valley
This position provides crisis, brief intervention and ongoing case managed support for young people, aged 12 – 25 years, at risk of homelessness, disconnection from family, education, and their community.
Selection Criteria
An understanding of, and commitment to, BYS's vision and objectives.
Demonstrated experience working holistically with vulnerable young people, especially Aboriginal and/or Torres Strait Islanders, using brief solution-focussed interventions and ongoing case managed support.
Knowledge of strengths-based and trauma-informed work practices.
Good organisational and planning skills and the ability to work independently and contribute positively within a team.
Demonstrated effective communication skills, including interpersonal skills, writing skills and the ability to advocate on behalf of others.
Demonstrated experience developing networks and collaborative relationships with internal and external stakeholders, including families, community service providers, government agencies.
Education, Qualification, References:
Certificate III or above in Youth Work, Community Services or similar, and/or experience in similar
Current driver's licence
Working with Children Suitability Card / Blue Card
Three relevant references, including current or most recent manager
Skills and Experience:
Previous experience working with Aboriginal and/or Torres Strait Islander Peoples, families and community
Case management skills
Ability to develop rapport with young people quickly
Demonstrated ability to work offsite, including outreach work
Critical thinking and reflective practice skills
Computer and data entry skills
Attributes:
Personal drive and integrity
Ability to stay calm under pressure
Consultative and collaborative working attitude
Flexible, self-directing, inclusive, respectful, ethical, accountable
Commitment to a learning culture and ongoing professional development.