Employment type and hours: 225560 Marketing Manager Business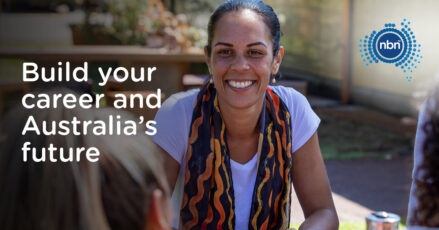 A fantastic opportunity to join nbn, Australia's largest infrastructure project, as a Marketing Manager Business reporting to the Executive Manager – Business Marketing. In this role you will be supporting the planning, scheduling, prioritisation and execution of all campaigns and programs for nbn's business to business marketing functions.
A bit about your role
In your new role as the Marketing Manager Business, you will:
Assist in the management of nbn's marketing communications and campaigns for the business segment
Ensure the content, design and communication journey stay relevant, up to date and align with all relevant legal and compliance requirements
Assist in the development and implementation of marketing campaign communications and collateral e.g. direct mail, emails and collateral
Assist the EM Business Marketing in developing, managing and implementing strategic and tactical marketing programs to support the achievement of business goals
Work closely with the key stakeholder groups including Brand, Business Sales, Corporate Affairs, Legal, Regulatory and Product teams to deliver more effective, integrated and efficient marketing programs for the business market
Day to day management of business marketing briefs and deliverables
Management of activities in line with budget, budget reporting and analysis
Represent on cross-functional teams, and lead development and delivery of end-user marketing and communications activities to support new products / programs
A bit about you
You will have hands on experience working in a busy marketing function with a strong focus on financial accountability.
To be successful in this role, you will bring strong organisational and stakeholder influencing abilities and will have a positive, tenacious, and can-do attitude to manage projects to completion.
You will bring excellent written and oral communication skills and will thrive in a busy and dynamic environment. The successful candidate will bring strong stakeholder management skills to the role and will have the ability to influence and negotiate with stakeholders at all levels. Life at nbn
Please note that this role is a permanent position
At nbn our people have a clear and shared purpose – empowering Australians to redefine the way they live, work and play into the future. As one of the Australia's largest infrastructure projects ever undertaken in Australian history, you'll be part of a team building a brighter future for the country.
In your personal career, you'll benefit from technical training for professional development, leadership programs and access to the latest technology, as well as being led by a diverse executive team.
nbn is committed to an inclusive, flexible and supportive workplace where everyone can feel valued, respected and have equal opportunity to thrive and succeed. We encourage applications from people of all ages, nationalities, abilities and cultures – including Aboriginal and Torres Strait Islander peoples, the LGBTI+ community and people living with disability. We're happy to adjust our recruitment process to support accessibility needs – we encourage you to advise us at the time of the application via recruitment@nbnco.com.au
We actively focus on our people having a fair go at reaching their career aspirations. We're committed to equal opportunities for all employees. With initiatives like Women's Leadership Programs, a commitment to equal pay, flexibility and market leading parental leave, we truly are paving the way for true equality in the workplace.
Continue the conversation
If you think this role might be for you, we want to hear from you. Please apply by following the links and sending in your resume only. We do not require a cover letter or any selection criteria to be addressed. At nbn our people and our planet matter. We have an unwavering commitment to the wellbeing and safety of our employees so that everyone goes home safely each day and can perform at their peak to deliver the nbn™ network. nbn also aims to build a network that minimises energy use and can be operated with minimal impact on the environment.